Shiksha was founded in 2002 by General OP Malhotra, PVSM, to provide free educational and vocational training to underprivileged children and youth. Our primary motivation is to enable children from poor families to join the educational process rather than be left behind due to lack of documentation, prior education, social isolation or financial constraints. This is especially true for children of rural migrant workers who form a large part of our list of students. 
Our first adopted government primary school was in Indira Colony at Jharsa village, Gurugram, in July 2003. The school had 40 children enrolled till Class V, but only a single teacher, and lacked basic facilities like water, electricity and toilets. With Shiksha's intervention over 300 students began regularly attending it. Government schools in Jacobpura and Rosewood City were similarly adopted by Shiksha. After upgradation, they were eventually handed back to Haryana Government.
In 2006, encouraged by positive student and school outcomes we rented premises at Mohyal Colony, Jharsa village, for our own Education Centre. We accept every child approaching us for admission and follow the CBSE syllabus with a focus on academic needs of children of migrant workers. We presently have 700+ students at this Educational Centre, with numerous success stories. 
Most students join with no documentation and would otherwise altogether miss out on schooling. In 2010, we were requested to take over a school for rag-pickers in Wazirabad slum with grossly inadequate facilities. We have brought it up to Class V with almost 250 students.
In 2013, we were requested to start an Educational Centre in Chakkarpur village for migrant children who could not be admitted in other local schools. This year we have successfully mainstreamed a majority of them into a nearby government school.
In 2018 we received accreditation to National Institute of Open Schooling, Open Basic Education Programme to help mainstream children that were left out of the formal education system.
In 2016, Shiksha also began to increasingly focus on vocational training. In partnership with India Habitat Centre – Habitat Learning Centre we inaugurated a Computer Training Center in Sangam Vihar, one of Asia's largest unauthorised colonies.
We currently provide free vocational training to 350 underprivileged youth across Delhi-NCR, including at our location at Asaf Ali Road, New Delhi.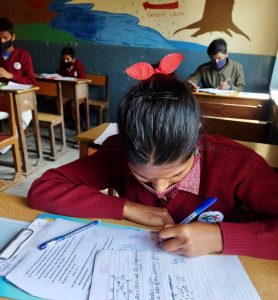 Uncategorized
'Shiksha' finding our way after the pandemic Founded in 2002, Shiksha provides a totally free education to ~1,000 underprivileged children on the margins of society. Students who
Read More »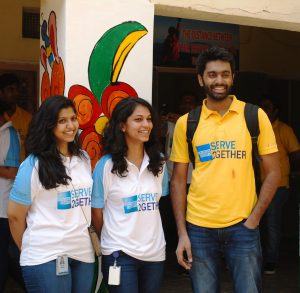 blog
Shiksha would like to thank corporate volunteers who showed up this Saturday for painting the class rooms, the hallway and the walls. Inspite of so
Read More »
Hi, my name is Dhruv Jain, I am a BBA student studying at IILM University, Gurugram and am an Intern this summer at Shiksha. I
Read More »